Conference speakers
MATTHIAS ALTMANN, New Markets Manager, FLO International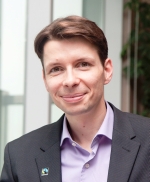 Matthias joined FLO e.V. in December 2009 with responsibility for the development of new Fairtrade markets in countries not currently covered by existing Labelling Initiatives. The scope of his work extends into increasing the size of the Fairtrade market in developed countries, as well as in developing countries, where he is helping certified producers to gain access to their domestic consumer markets. Born 1974 in Mannheim, Matthias studied economics in Hohenheim, Germany, and Maastricht, the Netherlands. During his studies, he spent extensive periods in Romania studying the country's transition to a market-based economy. He began his professional career in development cooperation as a Business Development Manager with KPMG, before he completed his doctorate summa cum laude in the field of development economics at the University of Erfurt's Faculty of State Sciences. Matthias did field research in Malawi and South Africa as part of his doctorate, and is author of Contextual Development Economics published in 2010 at Springer (New York).
TUDOR BRADATAN, Vice-president, Efectul Fluture Association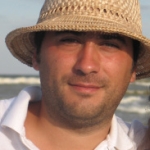 Tudor has an extensive experience in coordinating environmental activities and demonstrations, his main focus being the Save Rosia Montana campaign where he actively participated in the activities to block the opening of the largest gold mine in Europe. More recently, Tudor opened in 2008 the first 100% organic shop and coffee place in Cluj Napoca also importing fair trade products to Romania in partnership with Gepa – The Fair Trade Company.
LAURA BARRINGTON, International Licensing Manager, FLO International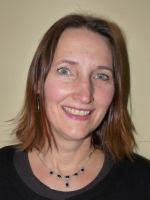 Laura joined FLO e.V. in June 2008 with responsibility for managing the licensing of companies and organizations to use the FAIRTRADE Mark on their products in markets where Fairtrade does not have any existing Labelling Initiative. International Licensing strengthens the concept of Fairtrade by enabling certified producers and traders in the Global South to add value to their operations as well as opening new markets for Fairtrade products. Contemporarily is she responsible, through two internal working groups, for the harmonization of licensing processes and procedures amongst the Labelling Initiatives. As she is part of the Global Accounts Management Unit she is currently involved the development of a global operational procedures for managing these accounts. Born 1962 in Seattle, Washington, USA, Laura earned a Bachelor's degree in Political Science from Claremont McKenna College and a Master's degree in International Relations from the School of Advanced International Studies of the John Hopkins University. Several years of her studies were conducted in Italy. She began her professional career in Germany working in the fields of IT project coordination and in public policy and regulation in the government as well as industry sectors. A mother of two children, she enjoys spending time with her family, travelling and the outdoors.
ALLAN BUSSARD, Managing Director, TEN SENSES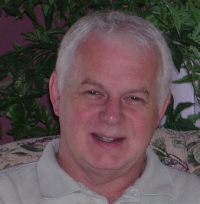 Allan Bussard is a native of Canada and lives in Bratislava, Slovakia. He is the Director of Integra, which creates business solutions to poverty with operations in Slovakia, Romania, Romania, Bulgaria, Russia, Kenya, Ethiopia and Sudan.
He is also the managing director of Ten Senses Ltd. which has pioneered fair trade in Slovakia since 2005. Ten Senses was the first Central European member of the WFTO. Currently Ten Senses is focused on directly sourcing fair trade food products from Africa into the Central and Eastern European markets rather than re-selling Fair Trade products sourced in Western Europe. He will share about some of the challenges that this strategy produces.
GLEN GREGORY, President, Java Coffee Company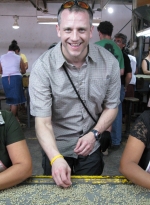 Glen Gregory is the co-owner & President of Java Coffee Company in Warsaw, Poland. Java Coffee provides fresh roasted coffee to the Polish HoReCa market. Java is a member of the Cup of Excellence program and the first speciality niche roaster with certifications in FLO-Fairtrade and Organic. They are driven by strong relationships with suppliers and increasing knowledge through hands-on experience.
Glen was born in Maryland, USA and is the youngest of 7 children. He holds degrees in Computer Science and International Business and originally came to Poland, looking for some adventure & opportunity, as part of the MBA Enterprise Corps.
Glen loves his coffee and his sport. He has completed Ironman competitions, marathons and plays & coaches in the Polish Lacrosse League, all powered by fresh roasted Java Coffee!
ÚJSZÁSZI GYÖRGYI, Fair Trade Coordinator at Védegylet and Chairman for Fair World Association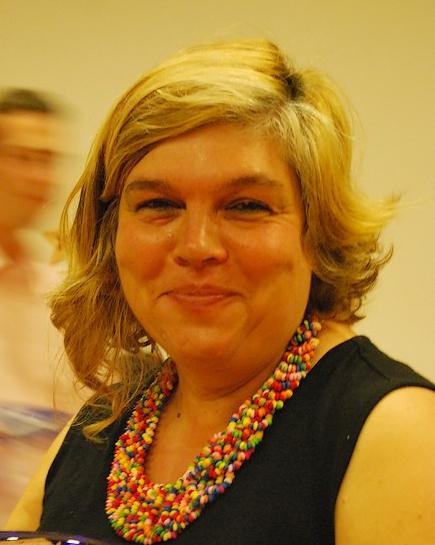 Györgyi Újszászi became the member of Védegylet in 2004. She started to fair trade in February 2005 in the field of awareness raising.
She was borne in Miskolc in 1960, got her diploma in machinery engineering. After working in a metal work of Miskolc she moved to the capital of Hungary and worked for different small enterprises as office manager. She got her diploma in management of environmental systems from the University of San Francisco in 2003. After leaving the for-profit sector, she started to volunteer for Védegylet. She is a project manager, and co-author, editor of leaflets, dialectical kits issued by Védegylet or other NGOs.
In relation with ongoing projects she keeps lectures at primary-secondary and tertiary schools. Her NGO is partner in international projects with old and new member states' NGOs. She is an associate member of WFTO and WFTO-Europe.
JIŘÍ HEJKRLÍK, Chairman, Czech Fair Trade Association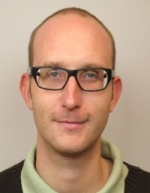 Actively involved in fair trade, a member of Czech Fair Trade Association since 2004. Since 2007 he has been Chairman of the Board of the Association. He also works at the Institute of Tropics and Subtropics of the Czech University of Life Sciences Prague as a lecturer in the field of international trade and international agriculture development. He is currently responsible for several development projects in Angola, Haiti and Mongolia, and research projects focused on fair trade and rural development in developing countries.
MARIA HUMA, Projects coordinator, Polish Green Network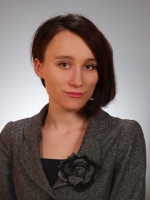 Maria Huma has been working for Polish Green Network since May 2006. She is head of the Programme for Sustainable Consumption and Production (www.ekonsument.pl). She was a coordinator of a number of international and a national-wide projects in PGN. Maria is an author of a few consumer guides and teacher programmes for primary and secondary schools. She was actively involved in launching the Polish Fair Trade Coalition in 2009 and has been serving as a member of the Steering Committee since. Born in 1981, Maria studied Interdisciplinary Studies of Environmental Protection on Warsaw University. She wrote her master thesis in the Institute of Developing Countries. She also studied inter-cultural psychology in Warsaw School of Social Psychology. Mother of 2 year old Remigiusz, she loves travelling and spending free time with her family.
DANIEL KOLSKY, Owner, MamaCoffee Ltd.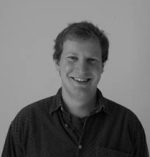 Daniel is the founder of the MamaCoffee Ltd. The concept of MamaCoffee appeared - not a surprise - over a cup of coffee. The company imports Arabica coffee directly from Ethiopia. Apart from his business involvement, Daniel is also a coordinator of MASA project for Czech Republic and Slovakia. Daniel is an active member of many NGOs and youth organizations and founder of many star-up projects.
TADEUSZ MAKULSKI, Managing Director, Polish Fair Trade Association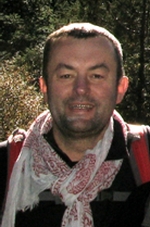 Member of the Catholic Movement for Solidarity with Poor in The Third World "Maitri" since 2003. He has visited DR Congo, Cameroon, Burundi and Ruanda several times as a supervisor of the programme "Adoption by Heart" established in 1996 in cooperation with Polish missionaries. The program is kind of direct patronage between Polish families over starving orphans and children from poor families.  
Tadeusz is also the director of the Polish Fair Trade Association (PFTA), the pioneer of Fair Trade movement in Poland since 2003. PFTA is the member of both WFTO and WFTO Europe and the Polish Fair Trade Coalition. PFTA has launched Fair Trade Towns campaign in Poland and Tadeusz Makulski belongs to the international group of FTT campaign coordinators.
The Polish Fair Trade Association concentrates on promotion of Fair Trade and sustainable development, provides educational programs for students and teachers. One of the activities is building a market for Fair Trade products in Poland. Since 2005 PFTA has distributed fairly traded products sourced from European Fair Trade Organizations.

Tadeusz was born in Bielsko- Biała, in the south of Poland. He is the graduate of the University of Gdansk in political science. He loves trekking, mountaineering and ski touring.

CATHERINE McCANN, Head of Technology, Tesco UK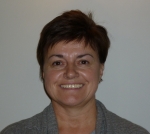 Graduated from Leeds University (UK) in Biochemistry and Chemistry and joined the Textile group Courtaulds in 1984. This is where my love for the clothing industry grew and ran production units, sales and design teams finally moving and working in Sri Lanka transferring UK skill into the 3rd world. I started working for Tesco in 2001 and love working up stream within the retail environment and currently am Head of Technology for our Central European Stores. I live in Nottingham in the UK and have 3 wonderful boys, my husband Phil and my two cricket loving sons Jack and Freddie.
GERD NICKOLEIT, Honorary Member, WFTO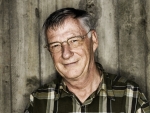 Involved in Fair Trade since 1971, Gerd was the first manager of the "Action 3rd World Trade", an educational forerunner of the Fair Trade Movement in Germany. From 1978 until 2008 he was employed by GEPA, a Fair Trade Organisation in Wuppertal, Germany as policy officer. During that time he was responsible for the ethical side of the trade, e.g. the dialogue with the trading partners, the development of  Fair Trade criteria and the cooperation with national, European and international Fair Trade organisations.

ROXANA PENCEA, President, Efectul Fluture Association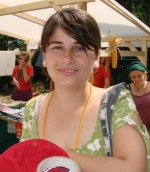 Roxana specializes in communication campaigns for environmental issues. For 5 editions, Roxana was the press officer for FanFest, the most important environmental festival in Romania as well continuously supports environmentally groups to transmit messages to the media. In the last two years she developed informative and educational material for children regarding organic agriculture. Since 2008, Roxana included in her projects information activities about fair trade in Romania.
ANDRÉA RÅSBERG, Volunteer Co-ordinator, Fairtrade Sweden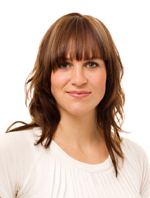 Andréa Råsberg is Volunteer Co-ordinator at Fairtrade Sweden. The sales of Fairtrade certified product has more than doubled in Sweden during the last three years. A key factor behind the success has been to build support for Fairtrade among consumers and retailers. One of the successful projects has been the Fairtrade Ambassadors - now more than 2,900 consumers who have been trained about Fairtrade to volunteer in campaigns and spread the word about Fairtrade among friends, family and colleagues.
Andréa holds a degree in Political Science and Human Rights, and was herself one of the active Ambassadors before she started working for Fairtrade Sweden in 2008.
HANNAH REED, Campaign Manager, Fairtrade Foundation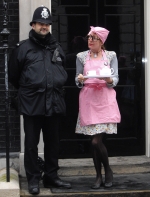 Hannah joined the Fairtrade Foundation in 2007 and works in the Campaigns Team, managing and supporting the national Fairtrade Town campaign - a grassroots network of over 600 local, cross-community groups committed to increasing understanding and support for Fairtrade and to building an alternative to conventional trade injustices. Hannah also works closely with the international Fairtrade Towns movement, sharing experiences from the UK with the 18 other countries now running their own national Fairtrade Town campaign in addition to other campaigns within the Fairtrade Foundation, including Fairtrade Fortnight.
Prior to joining the Fairtrade Foundation, Hannah lived in South America for three years, setting up and managing an education and rehabilitation program for youth living and working on the street and previous to that, worked as Local Agenda 21 Officer for the London Borough of Kingston.
If, while looking at the photo of 10 Downing Street, you are unsure which is Hannah, she's is the one on the right. ;)
JANUSZ SIPORSKI, Co-owner, Natura Rzeczy Ltd.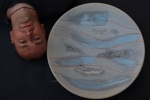 Janusz has been involved in Fair Trade for 4 years. As a co-owner of Natura Rzeczy Ltd. Company, he represents Oxfam Fairtrade in Poland. He completed his education at Warsaw University at the Departament of Social Sciences. He also finished The Crafts Council of Ireland's Pottery Skills Course in Thomastown in Ireland as well as postgraduate agriculture studies at SGGW in Warsaw. He has coordinated a lot of projects focused on ecology, disabled people and voluntary work.
He worked for Camphill Community Mourne Grange in Northern Ireland for some years – a life & work sharing commmunity village for people with special needs. This experience of helping others stand on their feet has contributed to his subsequent decision to get involved in Fair Trade.
ZBIGNIEW SZALBOT, Communication Co-ordinator, Polish Fair Trade Coalition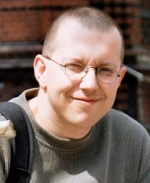 A member of Polish Fair Trade Coalition and its volunteer, Zbigniew has been involved in Fair Trade for 3 years now. Concerned with the inefficiency of foreign aid, he is passionate about Fair Trade as a real way to help real people experience real change. 

Zbigniew completed his university education to be an English teacher but is currently employed by SGM Lifewords, a Christian organization with an office in Poland. He also completed postgraduate studies in Public Relations and Communication. He enjoys new challenges (up to a point :), manages a lot of projects and websites, including fairtrade.net.pl and fairtrade.org.pl (Polish Fair Trade Coalition). His greatest dream is to take his wife for a journey to Africa.
JUSTYNA SZAMBELAN, Polish Green Network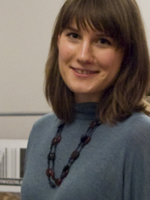 Justyna Szambelan has been working for Polish Green Network since February 2009. She is member of the team of Programme for Sustainable Consumption and Production and focuses on labor rights abuses in China. She was actively involved in launching the Polish Fair Trade Coalition in 2009. Her interests cover international trade with regard to development and intercultural relations.

BARTŁOMIEJ WĘGRZYN, Junior Buyer, Tesco Poland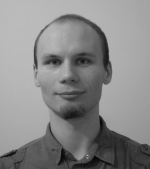 Bartlomiej Wegrzyn works for Tesco Poland in Grocery Food Department. Apart from regular duties as a Junior Buyer of baby food and mineral water he also coordinates the implementation of Fairtrade products in Tesco. He studied International Relations in Cracow University of Economics, his master thesis regarded the issue of work ethos and relation between modern corporate culture and Benedictine and Jesuit Order. He encountered Fairtrade products in a big scale during a honeymoon with his beloved Wife in Oxford, UK and in the Netherlands and since than he jhas been looking for an opportunity to implement the idea in Poland.